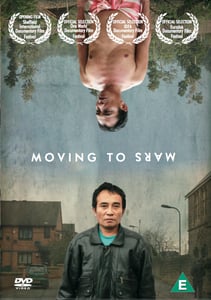 £

12.00
WINNER OF GRIERSON AWARD 2010 BEST DOC ON A CONTEMPORARY ISSUE"
Moving to Mars follows two refugee families from Burma, over the course of a year that will change their lives completely. Forced from their homeland by the repressive military junta, they have lived in a Thai refugee camp, some for nearly twenty years. A resettlement scheme offers them the chance of a new life; but their new home, in the British city of Sheffield, will be different to everything they've ever known.
With intimate access, this feature-length documentary from Mat Whitecross (The Road to Guantanamo, Sex & Drugs & Rock & Roll) depicts the families' moving and sometimes humorous struggles with 21st century Britain. Their stories give a unique insight into the experiences of displaced people in the UK, whilst showing the human consequences of Burma's political climate.